The Girl in The White Pinafore
*Finalist for the Eugene O'Neill 2018 National Playwrights Award.*
In the last day of his life, William Chesley Shaw is haunted, figuratively and literally, by his past. He had been the superintendent of the New London, Texas school district on March 18, 1937, when, due to a gas leak from an improperly installed pipe beneath the school, the New London school exploded. The children of the New London school, led by Amelia (the girl in the white pinafore), now haunt Shaw. Hurt and confused, Amelia cannot move on until she can forgive herself for her mistakes on that fateful day and Shaw for his leading to the tragedy. More a story of the search for redemption than an outright ghost story, The Girl In The White Pinafore asks tough questions about guilt and grief. Based on real events that touch our lives still. 5M/5F possible with doubling.
"It is the Eugene O'Neill Theatre Center's pleasure to recommend Jiggs Burgess and his play The Girl In the White Pinafore as a finalist for our 2018 National Playwrights Conference. The Play rose through a competitive, anonymous, multileveled selection process that took nearly nine months. As one of 53 finalists out of more than 14,200 submissions, the strength of his writing has allowed this work to prosper in such a competitive selection process."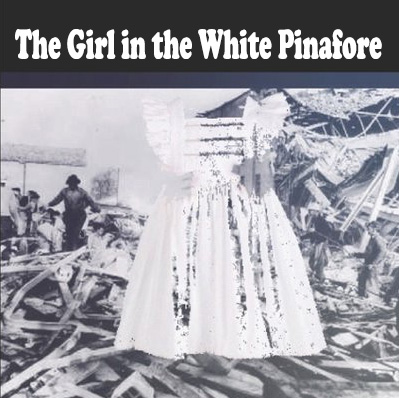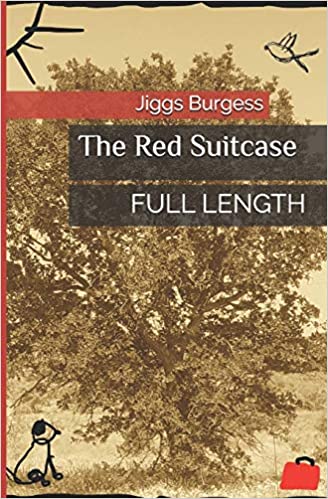 Follow 40 years Pogue's life from his unusual birth to the death of his father and the rediscovery of his own life. The Red Suitcase explores the sometimes difficult relationships between fathers and sons and how the sins of generations can be passed along unintentionally. Come on Pogue's journey from, "We are the sins of our ancestors." to "We are the hope of our ancestors." A play of hope and survival.
The story of how a stray dog, Marvin, changes the lives of one family.
Set in 1919, two girls, Karla and Anna Mae, search for family after being orphaned during the influenza pandemic. They find family is what you make of it. A story of hardship, hope, and heart.